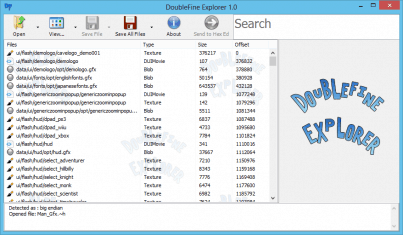 I've just released a new program -
DoubleFine Explorer.
It works in much the same way as my other explorer tools and enables you to extract, view and convert resources from all games by Double Fine that use the Buddah engine (thatís all games released since Psychonauts). Images, music, scripts, csv data and text are all viewable and dumpable.
It works with Costume Quest, Stacking, Iron Brigade, The Cave and Brutal Legend.
Download it here.